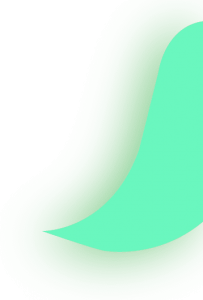 ADVANTAGES OF UI
FOR MOBILE APPLICATIONS
At Xpertcube, we believe mobile applications should be useful, and affordable. The journey to a great finished product begins before any code is written - with researched and tested UX design. All of our insight is reflected in the UI designed to facilitate efficient user workflows. When you choose Xpertcube, you are partnering with a vendor that brings years of experience to creating mobile apps to provide a simple, positive product UX.

Good UI makes complex process simple. The key to success on mobile is producing an interface that is both focused and powerfulso the user can complete their tasks accurately and quickly. Our team brings UI expertise to tailor the custom solution for your mobile application

When designing a mobile app in today's competitive environment,your success rests on creating an application that users want to engage with. Our studio has a user-centric approach to design which takes into account the user's needs, expectations, and challenges in order to align their goals with your own.
Web Application
UX & UI Design
BENEFITS OF COMPREHENSIVE
WEB APPLICATION INTERFACE DESIGN
A Web applications user interface design plays an important role in it's success. A fluid and aesthetically appealing user interface will help users to explore the app in an easy and efficient manner.Our experts ensures a beautiful UI design that supports an application's workflow and seamlessly delivers information and functionality.
XPERTCUBE HAS WELL-DEVELOPED IN-HOUSE UX AND UI DESIGN CAPABILITIES THAT CAN
INCREASE USER SATISFACTION
Our experienced UI/UX team is capable of developing elegant app user interface that make your users stick with the app which ensures cent percentage user satisfaction.
ENSURE LATEST DESIGN TRENDS
Trends emerge expeditiously. Some are just a change in visual aesthetics, some manages to make better user friendliness. Whatever the trends we always aim to deliver the latest design trends for our clients.
INTUITIVE USER INTERFACE
Having a user friendly app interface is a vital part of a successful mobile app. We offer you simple and intuitive designs that is appealing and facilitate user to explore the app and its features.
THIS IS WHERE WE WORK
---
India
1st Floor, Fashion Tower Cherooty Road, Calicut.
Kerala, India.
Tel:+91 495 276 9540
KSA
Abdulla Fouad Street,P.O.Box 2366, Dammam, Kingdom of Saudi Arabia .